The Easiest Way To Share Large Files For Free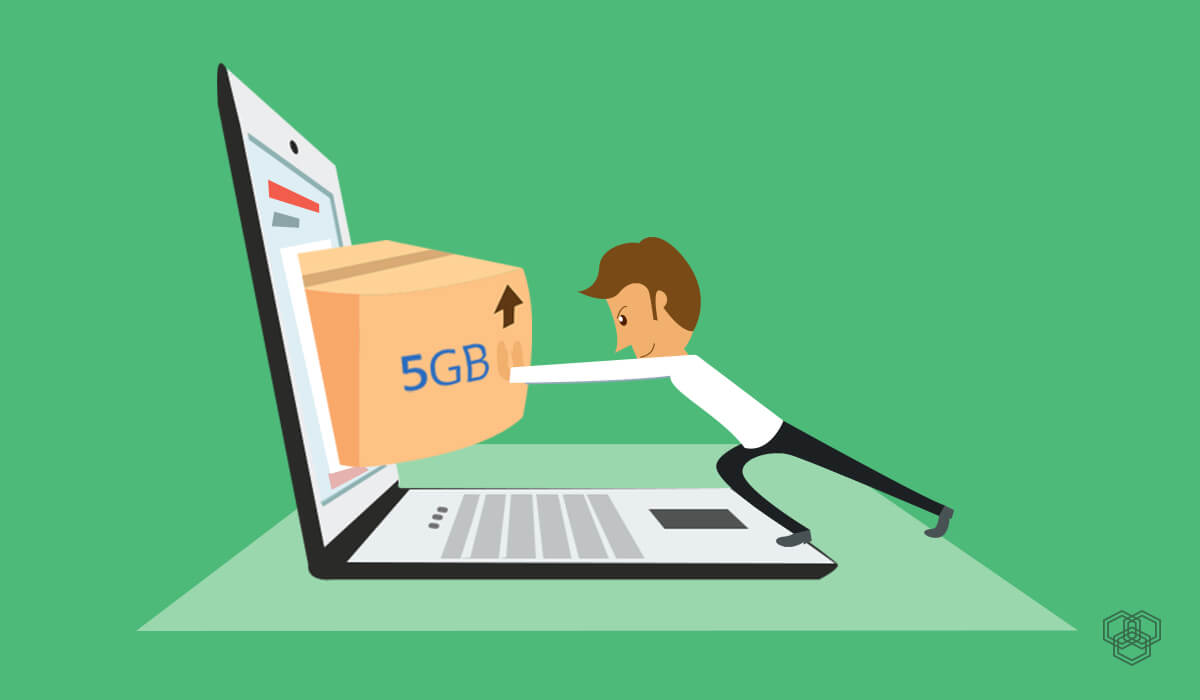 Emails have been a great help for many offices when the pandemic started. It becomes easier to share files and documents even when you are working remotely. However, just like any good thing in life, email has a downside when it comes to its features. Every email platform has a limited capacity for sending attachments, and if you need to send a larger document, you may not be able to do it via email.
Luckily for you, other platforms offer this specific feature. However, not all of these tools are offering the service for free. To be able to send out a document, you may need to sign up for a membership or a subscription. But with the help of an online PDF tool such as Gogopdf, you can easily share large files with other users without paying anything.
How to send large files online?
Gogopdf makes sure that file sharing will be a whole lot easier compared to other platforms. You don't need to download or install anything on your computer. All you need is to open a browser and access their website. Once you are on the homepage, you need to select the Share Document option, and it will route you to another page. From here, you only need to follow these four easy steps:
Upload the file that you want to share with other users by either selecting the files on the device or use the Drag & Drop option.

Once the tool processes the document, you will see the Share button.

It will then generate a download link for the file. You can send this link to any recipient via email or instant message. Once another accesses the link, they will be able to download the document and save it on their computers.

You will also have the option to download the file and save it on your device.
It's as easy as that. The tool accepts all file formats for sharing, and there is no limit to the file size. However, if you wish to maximize all the features available on the site, you have the option to sign up for the Pro membership.
Benefits of using an online sharing tool
Using an online sharing tool may be a bit of an issue for some users. One of the biggest contributing factors is that there are a lot of malicious activities happening online. Gogopdf understands this opportunity, that is why they make sure that they are using a high-tech security system. Once you use their website, all information and data you uploaded and shared will be deleted from their database an hour after the process. This will ensure that your documents will only be used the way you intended.
Another important benefit of using this tool is its accessibility. Some tools may only be compatible with computer devices, but Gogopdf understands that everyone is working everywhere nowadays. Because of that, you can access this tool even on mobile devices, including smartphones and tablets. It means that you don't need to transfer or copy your files from different devices. You can share large files on whichever it is saved.
You also have the option to share these documents directly from Gogopdf's website. You don't need to copy the link and share it using your email. All you need is to create a free account and email it directly from the Gogopdf site using a personalized email account. In addition, you can add messages as well so the recipient will know that it is you who's sending them the message.
Other features available on Gogopdf
Aside from file sharing, Gogopdf also functions as an all-in-one PDF platform where you can do various maintenance features to edit and personalize your PDF files. You can convert different files to and from PDF, you can edit its contents, and you can add designs such as a watermark or page numbers. In addition to that, there are also other features as follows:
Merge

– the ability to combine multiple PDF files and save them as a single document.

Split

– extract a PDF into individual pages to have a copy to send to other users when needed.

Protect and unlock

– encrypting a password to your PDF so only authorized users will have access to it and removing a password to a document, so it's easier to access.

Compress – reducing the file size of a PDF file so it will not accumulate your device's storage.
These are only a few of the many features that you can do using Gogopdf. You can do more to make sure that your PDF files are protected and updated at all times. And the most important part of all, they are all free for minimal processes. If you want to know more about their services, you can visit their website today!