5 Leading File Converters You Should Use in 2021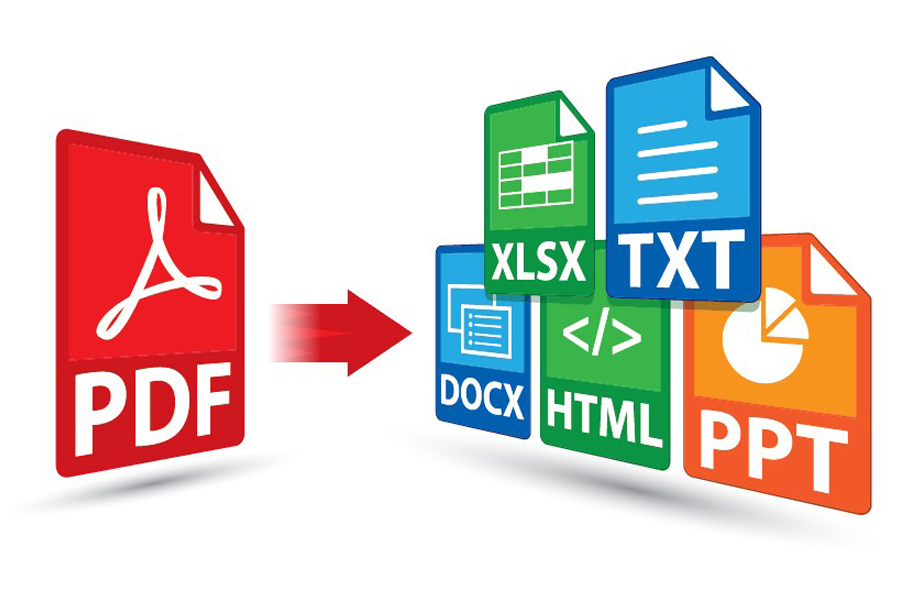 With the advent of today's writing apps, file converters have proven to be important tools in document creation and editing. The right file converter software can help you save and edit your documents conveniently. 
Such applications ensure you can access files, irrespective of the format supported by your device. Some software allows you to convert documents in a batch, using templates for specific file types and restoring source documents.
If you probably have a file on your device you can't access currently, then these converters are your best bet.  Some of them are available for both mobile and PC users. No document format is exempted from conversion, whether it's a PDF, DOCX, or what-have-you. So let's get on with this list to help you make a well-informed decision.  
1.PDFBear 
The name gave away its main feature. It's an all-in-one PDF Converter and has got everything to help manage your PDF files, making it a productive choice for business owners. 
It can carry out conversion tasks, create, and edit PDF files. This software offers a convenient payment plan for subscribers including a free trial. If you're looking for an easy-to-use affordable PDF to Word converter online, then you should check out PDFBear. 
You can even convert scanned PDF documents to any of these formats: Word, Excel, CSV, PowerPoint, Publisher, Open Office, Image, HTML, AutoCAD, and more.
Features to note when using the PDF Converter include its ability to extract text from PDF files and convert it into editable formats, use scanned batch conversion to convert several scanned files at a go, edit the text within the PDF file, and change the text without needing to convert the file.
2.Doxillion Document Converter Software 
NCH Software is one of the most widely used media and file converter software. It supports different types of documents, from audio files to videos, documents, 3D files, and archives. 
Doxillion can be used to convert documents that are in DOCX, PDF, MOBI, WPS, HTML, TXT, etc. text formats. Conversion is done in just a single click. Whether it's a single or batch conversion, the software helps you to convert text to image, fuse several files into one, and save or share the files upon completion.  
If there's a popular format out there, Doxillion supports it using an average file processing speed.
3.Zamzar
An online document converter service, Zamzar supports the conversion of the majority of popular word processing, spreadsheet, presentation, and other file formats.
Large files up to 50MB are convertible by Zamzar, so you are sure of converting all your documents as they come. It has a wide range of file formats you can use with it, such as DOC, DOCX, PUB, DOC, DOCX, TXT, MSG  HTML, XML, and much more.
It's one of the few conversion software that has an online text-to-speech tool. This means it supports document to MP3 conversion. Image formats are another output alternative for many types of files including the SWF video format.
4.Able2Extract Professional
It's an all-in-one software solution for professionals. It is available for Windows, Macintosh, and Linux users. It can convert, create, edit, compare, and even sign PDF files.
Software reviewers have called it a PDF powerhouse like Adobe Pro DC. Its interface can be configured to light to dark themes to make working with PDFs comfortable for you. Conversions with Able2Extract Professional can be done by simply highlighting a page, a selection, or even a single line. 
Other characteristics of the software include annotating and modifying PDF files, signing PDF documents, filling, editing, and creating PDF forms. You can split documents into equal sections, convert scanned files in multiple languages, and automate batch conversion processes.  
If you're still wondering why it's got Professional in its name, then you should try batch creating PDF files from a wide range of formats and merging all the documents into one file. It can also help in the creation of secure PDF files from the scratch or existing documents by adding passwords and granting or denying file access.
5.Adobe Reader DC
This would be an incomplete list without the Adobe Reader Document Cloud. This is a global brand of solution software that makes several tasks easy for all and is available online for mobile and pc users.
This version is free but still doesn't mean users can't view, sign, collaborate on, and annotate their PDF files for free. The features are limited with the free version. To do more, you'd have to subscribe to the Adobe Pro or better still go use PDFBear online and get to perform several tasks easily. Do more than just open and view PDF files.
Annotating  PDF files and sharing them among multiple reviewers to gather comments is easy when using Adobe Reader DC.  You can work on documents on the go using the mobile app. 
 Your files can be saved on the Adobe Document Cloud which means your documents are accessible anywhere at any time, including via Dropbox, Google Drive, or Microsoft OneDrive. 
Documents captured by your device can be saved as PDF files. 
Conclusion
Now that you know the 5 best file converters available online, you should note that though some of them are free, their limited features would prevent you from getting the most out of the conversion software. So if you're looking for one that is affordable with full functionality, you should check out PDFBear. It has free features you'd find useful in your everyday tasks.