How To Make Money By Trading Cryptocurrency: 3 Top Strategies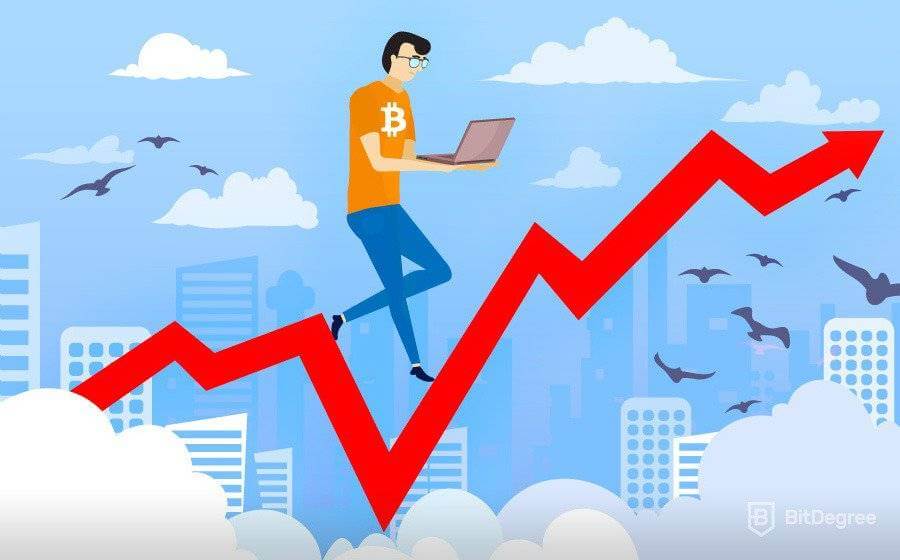 There is a new game in town to make money trading online these days. There are still plenty of ways to go about trading but one of the most exciting right now is to trade cryptocurrencies. Since bitcoin is hitting record highs, there are a lot of people getting interested.
And as with traditional stock trading, there are a lot of different strategies. There is no one-size-fits-all when it comes to making money with cryptocurrency. In this article, I will go over how to get started trading and some of the different ways to go about it. This way once you are ready to buy Bitcoin online then keep this guide handy.
1 – Day trading
Day trading simply means that currencies are bought and sold within the same day. A day trader monitors fluctuations throughout the day and using analytics will determine which ones are likely to rise in value before they decide to sign off.
This is very challenging even when doing traditional day trading when buying and selling stocks in a short amount of time. It's an even bigger challenge when there are no market hours like a traditional stock exchange. Cryptocurrency can be bought and sold 24 hours a day since it never stops. 
There is a considerable amount of risk to day trading cryptocurrency because of this. You may end up trading for longer hours than you had planned since you don't want to sign off when big things are happening. And if you hold onto some of your currency it can drop in value while you are sleeping. 
It can also lead to some big gains and this is why it is very popular. 
2 – Swing trading
This is similar to day trading but some of the currency will be held longer. Think in terms of a few weeks or even a month. The plan is not to hold onto a currency for years which is also a viable option for some.
There has to be some context when using this strategy and not just a gut feeling that your cryptocurrency of choice will keep gaining value in the time that you plan to hold it. 
Using chart patterns is essential. And it is the volatile nature of cryptocurrency that makes this a very good strategy. Buy low and sell high is the mantra of every trader and the volatility means that there are usually opportunities that present themselves when using this strategy.
3 – Trend trading
This strategy requires more patience than the other two. With this strategy, you will buy a coin based on historical data and see if you are witnessing a beginning of a trend. Then you buy and hold on for at least a few months before selling. 
It will be very tempting to sell if there is a spike and then a dip but the brave trader will wait to see if it can rise even more in value as it follows a trend. 
*This article has been contributed on behalf of Paxful. However, the information provided herein is not and is not intended to be, investment, financial, or other advice.