The Cost of Issuing Checks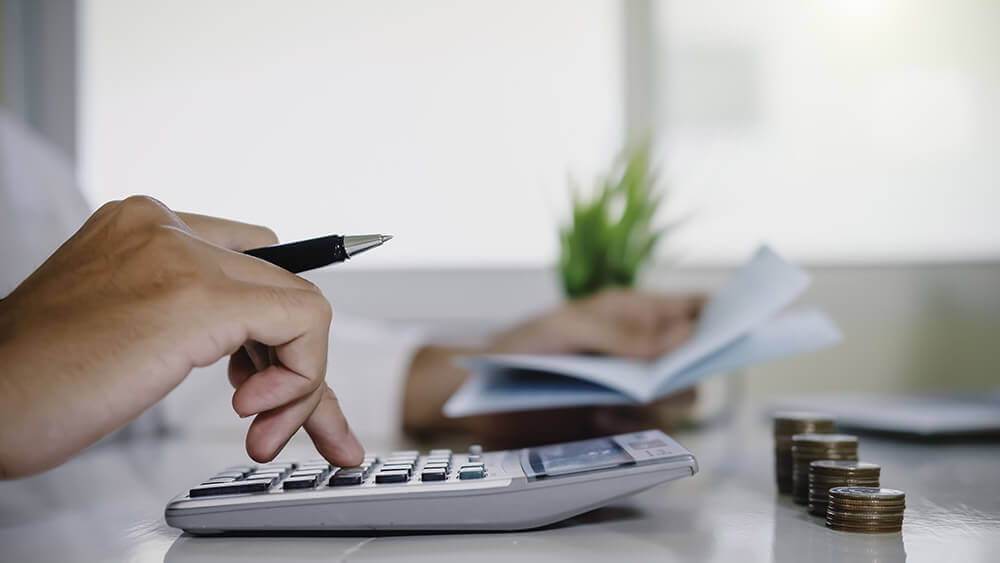 Businesses, both large and small, may not realize the enormous costs behind traditional check printing. Sending print checks in the mail, compared to electronic checks, is burdensome in terms of both time and overall cost. More and more of our financial processes are being made more efficient and safer through digital tools and software platforms in recent years. Isn't it time that your check processing caught up?
 Fintech, or financial technology, is taking the financial world by storm. Fintech is a broad category that refers to technological improvements in the automation, delivery, and use of financial services. Fintech makes finances easier, more efficient, and improves the overall user experience for businesses and personal finances. Fintech can also improve check processing and save businesses on check printing costs.
 But what are the real costs of issuing print checks? Many business owners may not think there's much of a difference between these methods of processing and distributing checks, but in reality, the gap is pretty wide. Electronic checks have significant benefits, including reduced costs, speed, and security. Here, we take a look at the costs of traditional print checks and discuss the benefits of switching to electronic checks.
THE COSTS OF PAPER CHECKS
Printing, processing, and distributing paper checks can have a surprisingly high cost. Paper checks, traditionally, have been the backbone of businesses and financial transactions. In fact, printed checks date as far back as the 1700s when a British banker, Lawrence Childs, first developed the process.
However, with advances in technology, it simply doesn't make financial sense for many businesses, or even individuals, to continue using paper checks. According to the National Automated Clearing House Association (NACHA), the average cost of processing a check is well over a dollar. While this may not seem like a lot of money, it certainly accumulates over time at an exponential cost. Some companies process hundreds, even thousands, of checks a month, and these savings could be diverted elsewhere.
But what makes paper checks so much more expensive? The higher cost of paper checks comes down to four primary categories: labor, materials, fees, and of course, postage. Compared to an electronic check or transfer, additional labor is needed to print, process, and distribute paper checks.
Some of the tasks for processing print checks include, but are not limited to: reviewing invoices, routing approvals, accounting documentation, printing, routing the checks, addressing and stamping the envelopes, mailing the checks, and following up with vendors or employees. Electronic checks, on the other hand, utilize fintech that incorporates all these tasks into easy-to-navigate software.
In addition to the labor costs, paper checks have material costs, such as paper, stamps, and envelopes, that simply don't exist for e-checks. Print checks also require more bank fees, since most financial institutions require payment for check imaging, check reconciliation, positive pay, and more. And finally, paper checks require funding for postage, which again, is nonexistent for electronic transfers and checks.  
BENEFITS OF ELECTRONIC CHECKS
For businesses or individuals who are used to paper checks, it may just not seem worth it to make the shift to electronic checks. However, in addition to saving on costs, there are many benefits to using electronic checks and automated processes. Here are just a few of them:
1. Guaranteed Funds
Electronic payments drastically reduce the chance of a "bounced" check because electronic checks require that funds are actually in the holder's account. With less fear over bad checks, you'll save on time and gain more peace of mind. Who can put a price on that type of transaction?
2. Faster Process
This should seem obvious, but electronic checks are delivered and processed much faster than traditional checks. Paper checks can take days, or even weeks, to reach their intended destination. Even worse, checks could be lost or stolen in the mail. According to the Treasury Department, over 1.4 million checks are lost or stolen in the mail every year—and that's just out of those sent by the federal government.
3. Safer
Compared to traditional check processing, the electronic method of sending and receiving checks is much safer. According to reports, check fraud accounts for over a third of all bank fraud. Scammers use increasingly sophisticated methods to craft fraudulent checks; however, digital transactions are much more difficult to become fraudulent.
4. Resources
It's clear that electronic checks can save a company money compared to printing and distributing paper checks. Another source of savings that is often overlooked, however, is time and resources. Having an employee dedicate time and energy to processing checks can be a drain and fill their time that could be better focused elsewhere.  
OUTSOURCING PAYMENT PROCESSING
In addition to upgrading to electronic checks, many businesses are also turning to outsourced partners to handle all of their financial needs. Outsourcing your payment processing to an experienced digital check processing company can have many benefits for your company.
Most importantly, it can save on costs. Payment processing firms can handle a variety of financial services, including check processing and printing, direct deposit automation, address cleansing, and tax documentation. This all means that you won't have to hire full-time employees, who require salaries, insurance, and health benefits, to complete these tasks.
Additionally, a payment processing firm can also make your company faster, more efficient, and more secure. Trusted business processing outsourcing firms use the most advanced security measures and latest technology to ensure your payments are fast and secure. Payment processing is all these people do, so if you think about it, it only makes sense that they can maximize the efficiency of this aspect of your business.
CONCLUSION – THE COST OF ISSUING CHECKS
In an increasingly digital world, the financial industry has to keep up. Print checks may have been the backbone of financial transactions for hundreds of years, but fintech offers a digital revolution that can save time, money, and make financial processes more efficient. If you process a substantial amount of checks for your business, consider making the shift to electronic checks. Additionally, it's worth taking the time to see what outsourcing payment processing needs could do for you and your business.