4 Simple Ways That Will Guarantee You a Better Relationship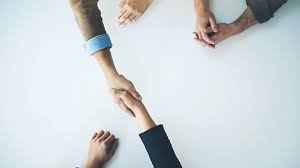 Do you have someone who is always there for you, especially when the going gets tough? What about people who fight your battles with you? Perhaps, they are in the form of a romantic partner and platonic friends. Both of them are always willing to go the extra mile to pull you up and give you hope. These kinds of people are hard to come by, so value them as much as you can.
Being a part of healthy relationships allow you to have a different type of glow. As you look back at their influence on your growth, you might wonder how to give back. You might ask questions like, "Did I ever let them know how much I appreciate them?" 
If you are unsure of the answer, it is not yet too late! We have listed simple ways to make them feel loved and valued. 
Give them gifts
Gift giving is the most common way to express one's gratefulness. Most of the time,  people do this voluntarily and willingly. Your intention is pure, which is why you don't expect something in return. 
If you find it hard to identify the best gift your friends would like, then you must first think of their interests, hobbies, and lifestyles. If they are young professionals with a heart for luxurious items, you might consider giving them one of many elegant Rolex Watches. The good thing about this watch is that it would make them keep accountable for their time while remaining stylish. While for your significant other who values your adventures and experiences together the most,  the best gift that you can give him is a customized photo album with all of your memories with him.
You have probably received a lot of gifts before. Opening them lightens up your mood. These gifts don't necessarily have to be grand because even the simplest ones can make you smile. The mere thought that your friend allocated time and effort to search for a gift can already make your heart melt. Knowing the effects of gift-giving, why not do the same thing to significant people in your life?
You see, your partner and friends will value your gifts, whether it costs you a hundred dollars or nothing at all.
Give them words of affirmation
If you don't have a budget to spend for a gift, you can always do other ways to let someone know how much they mean to you. Most of the time, you don't need to search for a gift to make them realize how much you care for them. By simply saying words of affirmation, you can already make your partner or friend get through a rough day. 
The use of words to assure someone that everything is going to be alright will already make the person feel at ease. Telling them how much you believe in their capability is also a great way to make them feel better. Sometimes, what matters in life is having someone who reminds you of your place in their lives.
Complimenting them and giving them handwritten notes are some of the ways you can communicate how much you appreciate them and the reasons why you love them. Know that these words of affirmation can create nothing but positive change in a person's mood.
Did you have friends you no longer talk to because both of you suddenly drifted away? You didn't know when and how it happened, but you just knew you were not talking to each other anymore.  It might probably because you forgot to bond like you used to do.
To avoid losing friends, you must prioritize them once in a while. You must put in the time to remind them that you are blessed to have them in your life. Spending quality time with your friends and significant other is very important to build a strong connection with them. It enables relationships to flourish and last for a long time.
You may set a specific day every week to meet-up with them. Spend time by watching movies and eating in a restaurant. If you have geographical limitations, then you can opt to talk to them through your phone. Allot time to get to know what they are up to and what life updates you must be aware of. There are instances that they might need someone to hear their rants in life. Be sure to be there for them and listen intently, even if they are already saying the same things for the past hours.
Offer help to make their lives easier
Whenever you feel like life is becoming overwhelming for your friends and significant other, don't hesitate to lend a helping hand. Some people hate asking for someone to save them, so it's best if you will voluntarily provide it. It will make them realize how much you care about them and that you are willing to carry some of their burdens to make their life a little lighter. 
Some help you can provide includes lending them their much-needed money or taking care of their kids while they are away for work. In some cases, it can be as simple as cooking food for them because they no longer have time to do such tasks. While you may decide to pick-up stuff they can't get because of a hectic schedule at work.
In conclusion
There are many ways to express your appreciation to the people surrounding you. If you are not comfortable with a specific love language, you can freely use other forms. You can only live once, so don't go living without fostering your platonic and romantic relationships!