Factors to Consider While Designing Your E-commerce Store To Boost Conversion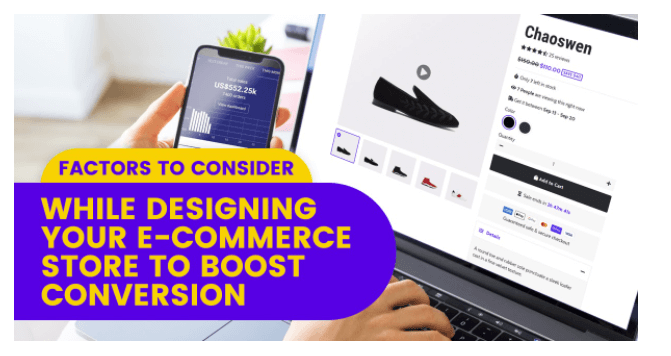 We know Shopify has made it incredibly easy for new businesses to set up and run their Shopify store online.
But did you know only 5% of Shopify stores reach the destination to success?
There's nothing more frustrating than spending hours and hours choosing a Shopify theme, adding products, setting prices, and making efforts attracting buyers to your e-commerce store, only for them to fail to make a purchase.
Here, it is important to understand that customers only prefer brands that offer maximum customer experience. So, if you have a premium product range, yet you're not able to increase your e-commerce conversions, it's time to reconsider your overall e-commerce strategy.
Factors to Consider While Designing Your E-commerce Store To Boost Conversion
When it comes to converting the Shopify theme and increasing your e-commerce conversions, your website design plays a critical role. 
From making sure website pages are easily navigable to including high-quality content for each product page, you have to ensure each and every aspect is in line with your brand image and business goals. 
So how can you design your website to deliver an outstanding user experience that boosts conversions for your Shopify store?
Use Premium Product Images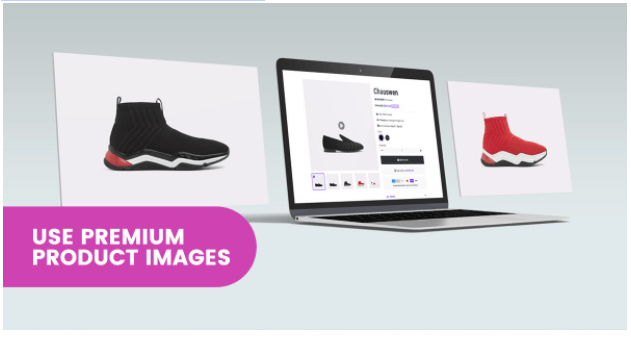 As you cannot offer a tactile experience for your customers, it is important to include as many high-quality product images as possible to communicate the features and benefits of your products. 
While including images can significantly increase your e-commerce conversions, your success mainly depends on the type of images you use.
According to research, online shoppers respond to image sizes differently for different product categories. 
Apart from that, the images you use on your Shopify store must be of high-quality. Needless to say, each image should be optimized as well to promote conversions. 
Use Videos to Boost Conversion
Shopify stores that upload videos are more successful than e-commerce stores that rely on descriptions only. 
Embed a video on your landing page to build excitement. Also, you can include short 'How to videos' and tutorials on product category pages to provide additional information to the visitors. 
Another important thing you must pay attention to is the length of your videos. The videos you post on your landing page must not be too short or long. Try to create eye-catching yet extremely useful videos and tutorials that help build engagement and also increase your e-commerce conversions. 
Build Trust
It's human nature to avoid risk. This is why most of the online buyers prefer purchasing stuff from reliable dropshipping stores, such as Walmart and Amazon. 
When someone buys things from an online marketplace, the first thing they consider is the brand name. Also, the majority of online customers also carefully review the privacy policy and terms of service before they make a purchase of any high-ticket item. 
When someone visits your Shopify store, they don't feel the same level of trust that do from the big brands and other popular online shopping destinations. 
You can build trust to increase your e-commerce conversions in the following ways.
Keep your branding consistent throughout your website. It's important to hire a Shopify expert to do this job for you

Include customer testimonials on your Shopify store to build trust
Offer additional incentives, such as money-back guarantee, free shipping, and fast delivery to make your service stand out from the competitors

Integrate Shopify's secure payment option to avoid scams
Make Your Customer's Shopify Journey Easy
Ever wondered why people prefer Google over any other search engine? Why do most of us like to buy stuff from the stores that offer fast delivery options? 
This is because the human mind has been designed to pick the easiest option. People prefer uncomplicated customer journeys. And being a Shopify store owner, it is your biggest challenge to reduce friction and make your customer's journey as smooth and hassle-free as possible. 
First and most importantly, select a Shopify theme that is easy to navigate. All important information, including the return policy, privacy policy, shipping costs, should be easy to locate on your Shopify store.
Offer a Quick Checkout Process
The checkout process should be simple too. Do not reserve multiple pages for the checkout process. Create a single page that should include the guest account option to facilitate your buyers.
Include Maximum Product Information
The biggest difference between online buying and physical shopping is that the latter allows you to see and touch the products. It's not very difficult for a buyer to purchase a product costing $2 without having a tactile experience, but the situation is different when there are expensive products involved.
To increase your e-commerce conversions, incorporate as many product details as possible on your Shopify store. 
For instance, you can include details about product specifications and measurements, including dimensions and material. 
Also, include HD images and videos demonstrating the use and features of the product. Last but not least, add reviews to let your buyers know that other people are also investing in your products. 
Be Clear About Your Incentives
You must be aware of the fact that extra incentives, such as discounts, free shipping for your products, and promotional offers drive sales and increase conversions. 
But how do your customers know about these deals and discounts? Many times low conversions are an outcome of your buyers not being aware of your valuable offers. 
The good thing is you can easily avoid this confusion by displaying delivery badges across your e-commerce store. Make sure the CTAs are included with each discount popup. Also, leverage email marketing to send cart abandonment emails. 
Offer Free Shipping
The free delivery incentive is a sure-fire way to increase your e-commerce conversions. It also improves the average order value and helps a Shopify store owner build a loyal customer base. 
Don't forget to highlight the 'Free Delivery' option across your Shopify store. 
Leverage Multi-Channel Selling
Cross-channel selling is a proven way to increase conversions for a Shopify store. If you have your products listed on the well-known dropshipping websites, then chances are your customers will approach you directly after some time to make a purchase. 
Since direct email correspondence isn't allowed on the major dropshipping stores, make sure you go through each site's terms and conditions to avoid getting banned. 
Make Your Shopify Store Stand Out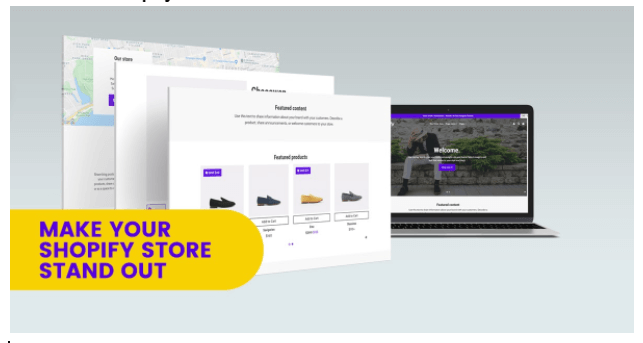 It may be a great idea to search online blogs about 'how to increase your e-commerce conversions', to check what your competitors are doing to improve conversions, but sometimes it is better not to go with the flow. 
Your Shopify store should stand out from other run-of-the-mill online marketplaces. For this, you can engage customers by depicting your brand's unique success story on your Shopify store. Instead of sticking to the prices that your competitors are offering, try to offer maximum customer experience to your buyers. Last and the most important thing, treat your customers as people, not statistics. 
Integrate a Search Function
Your website visitors are more likely to make a purchase if they know where each option is exactly listed on your website. The search box must be easy to locate on your website. Since most Shopify stores put their search boxes in the top extreme right corner, so you can also do the same. You can also use contrasting colors to make your search box look more noticeable. 
Include CTAs
To persuade your store visitors to make a purchase, make sure you insert CTA after each section break. Your CTA tab needs to stand out so that readers can easily identify them from other elements on the page. 
Mobile Optimization is a MUST
According to Google, over 90% of people having multiple devices switch between the screens while doing a task. You may lose a large number of potential customers if you don't have a mobile responsive website. Your Shopify store needs to be mobile optimized so that more and more potential customers can reach out without any difficulty.
Author Bio: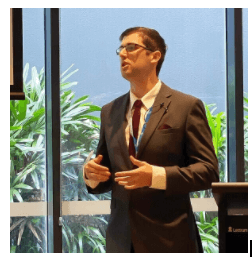 Ricky Hayes is the Co-Founder and Head of Marketing at Debutify – free Shopify theme, helping dropshippers build high-converting stores in minutes. He is a passionate entrepreneur running multiple businesses, marketing agencies and mentoring programs.